Formaldehyde and VOC Removal
Bluefresh Nano Ceramic Catalytic Coating is an inovative technology widely used in Japan. After applying with high pressure spray gun, it forms a hard ceramic coating on the surfaces in a few hours.
The coating is around 1 micron thick, colourless, odourless and transparent. The coating is abrasive. Laboratory report shows that the coating is still functional even after 10,000 times of wiping with towels.
Interacting with both oxygen and moisture in the air, a hydroxyl radical will be formed on the surfaces of the coating that it decomposes contaminants to H2O and CO2 continuously to purify air.
Contaminants include VOC such as Formaldehyde; bacteria, viruses, molds.
For further information or quotation, please feel free to contact by:
Email: cs@blue-environmental.com; WhatsApp 98339513; Tel: 35003929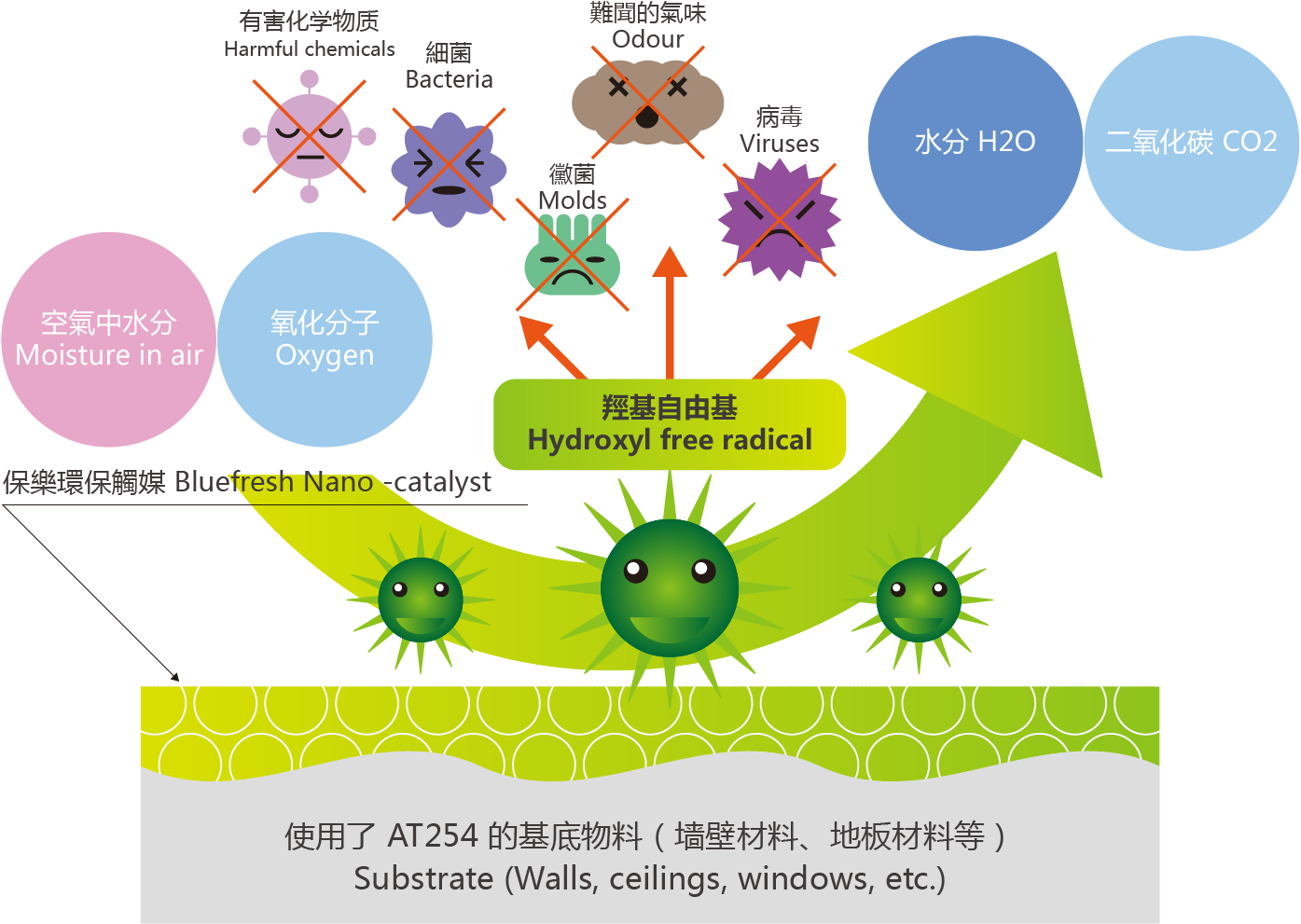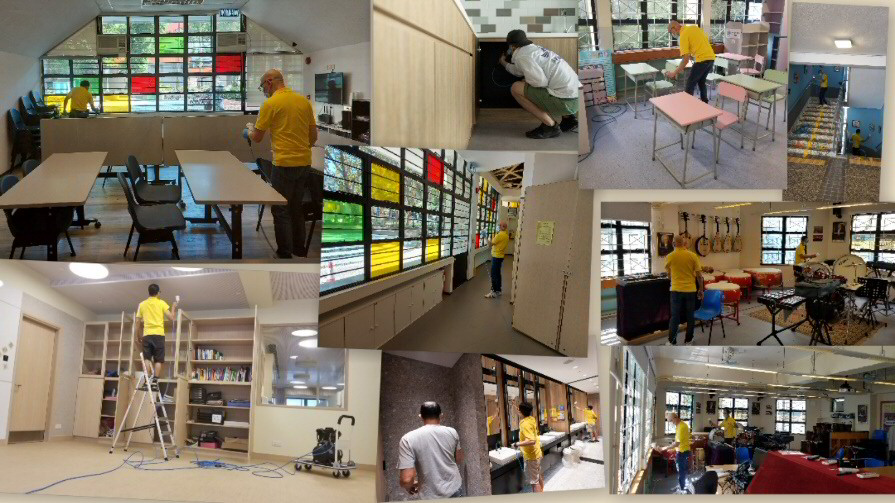 Showing 1 to 4 of 4 (1 Pages)