Environmental Disinfection and Air Purification Service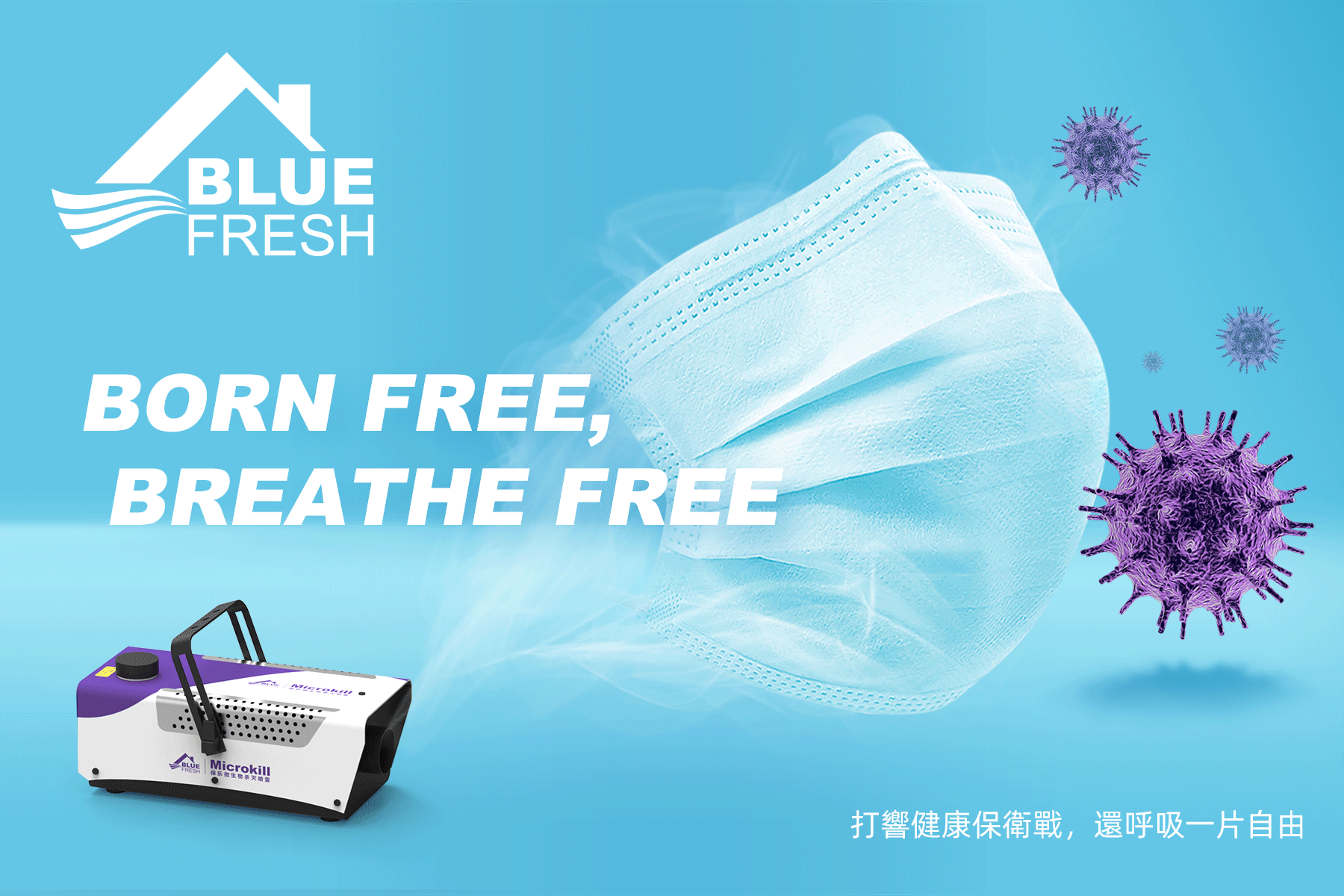 Bluefresh is specialist in air purification and environmental disinfection. We use technology from Japan, USA, etc., to build various combinations of services that can satisfy customers' needs. We have four processes of disinfections:
1. ULV Cold Fog Disinfection
ULV Fogger sprays disinfectant that contains Quaternary Ammonium. It is listed by EPA of USA that Quaternary Ammonium kills COVID-19. It's been used in areas with case reported.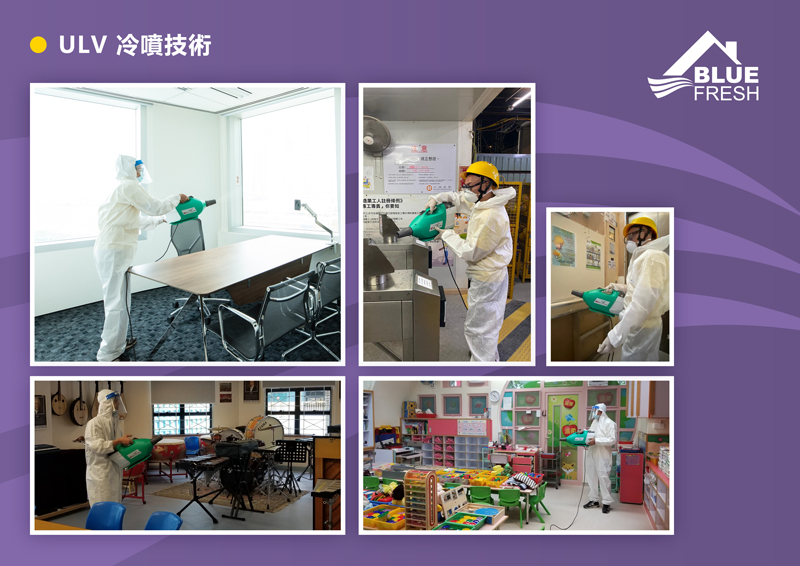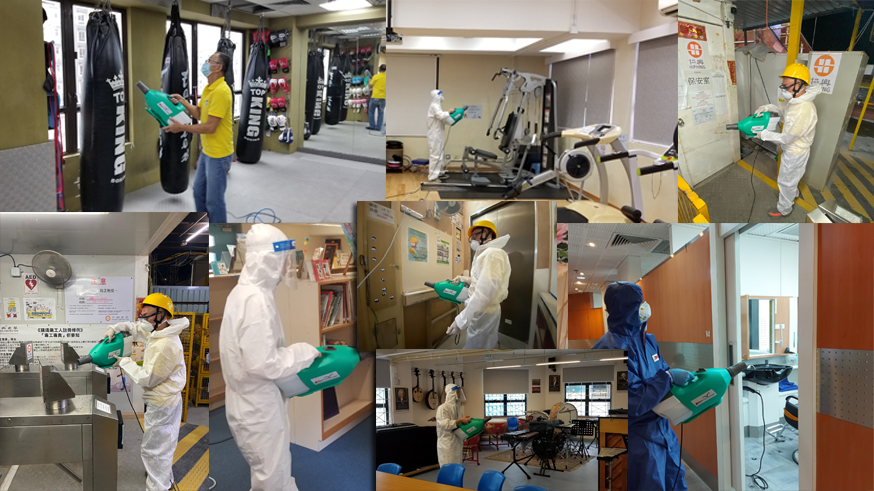 2. Photochemistry Air Purification
Photochemistry Air Purifier will circulate and decompose air pollutants. It also emits massive negative ions to deep cleansing all surfaces indoor. This process will give advantage of cleaner surfaces to build more durable coatings for the next 2 processes.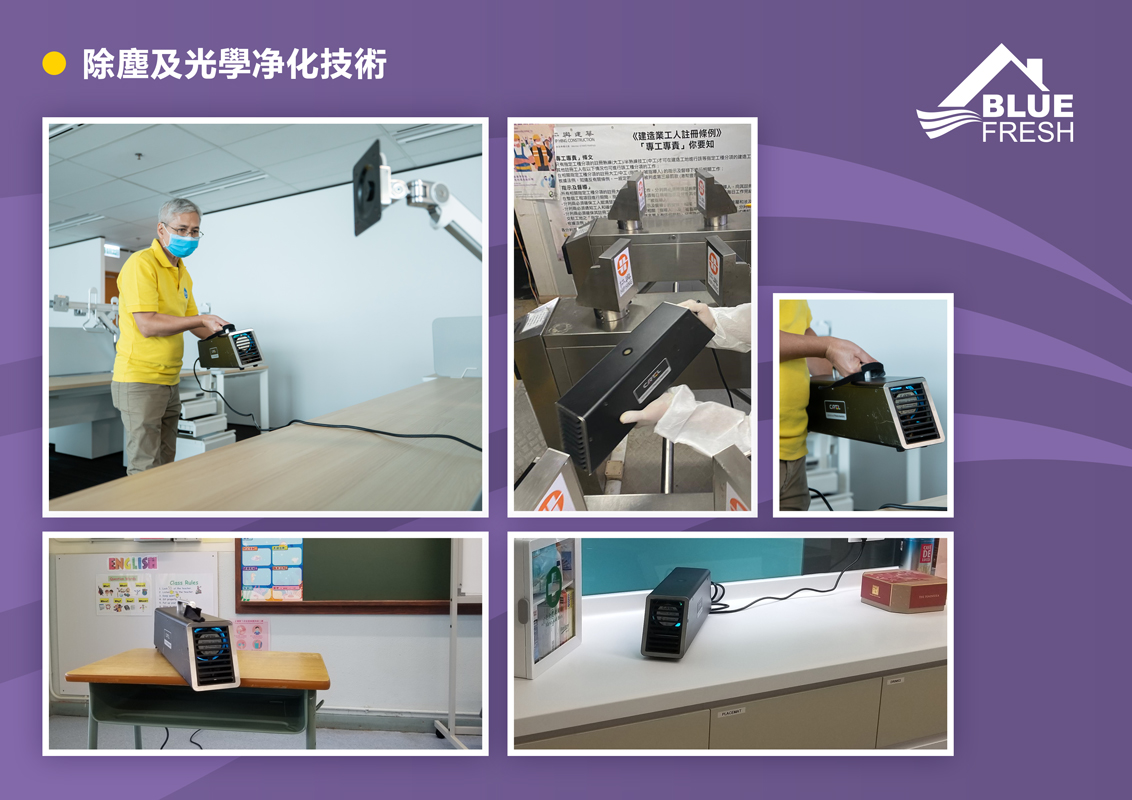 3. Nano ceramic catalyst coating
The coating is a catayst that, with the help of the moisture and oxygen in the air, it decomposes air pollutants such as VOC and spike proteins of bacteria and viruses and speeds up their apoptosis. Reduce the opportunity of cross infections.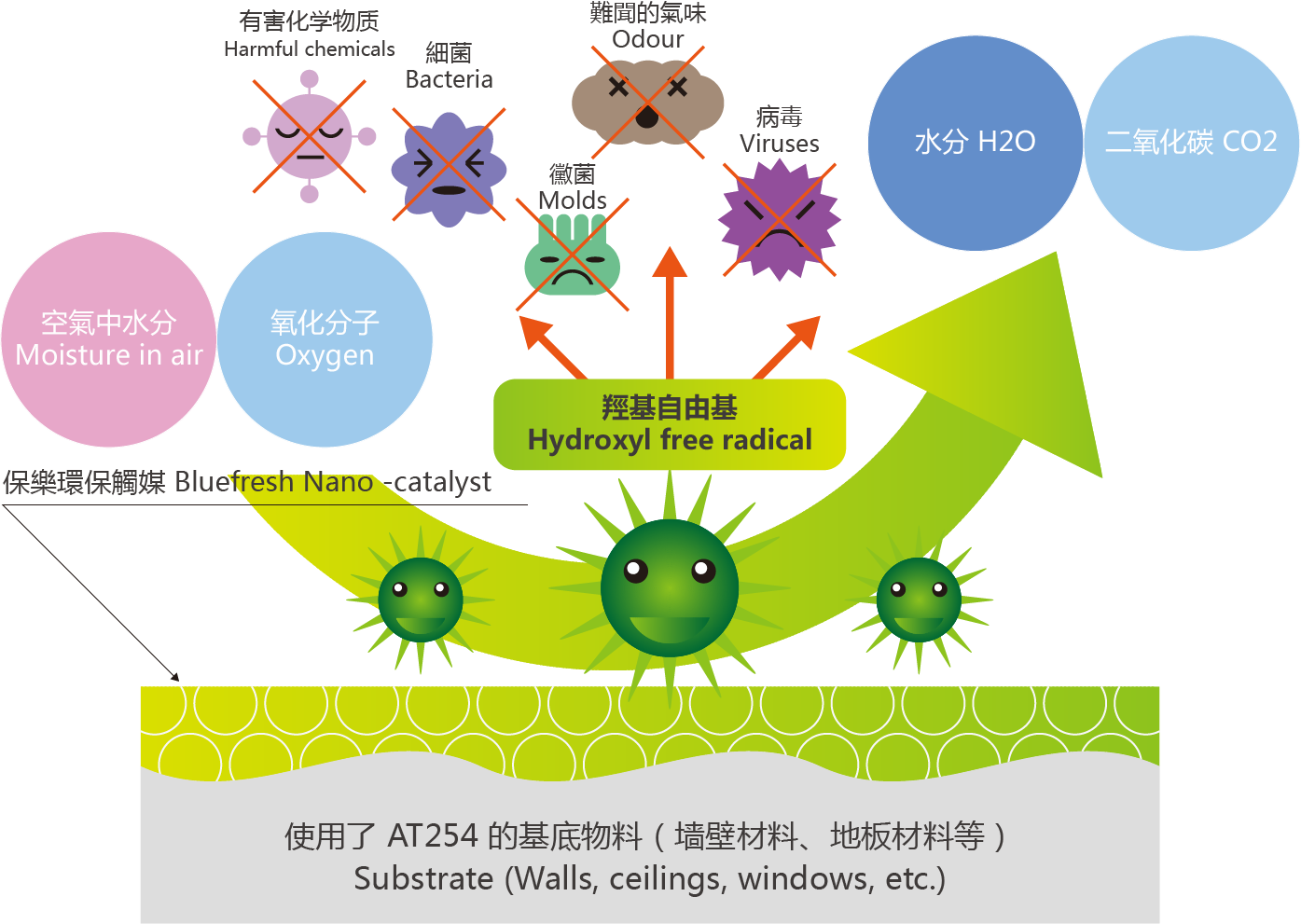 By using high pressure spray guns, the catalyst will be applied on the surfaces and it will take 8 hours to get hardened and form an odourless and transparent ceramic coating. Laboratory test shows that the coating can stand for 10,000 times of wiping with towel and it is still anti-viral, anti-bacterial.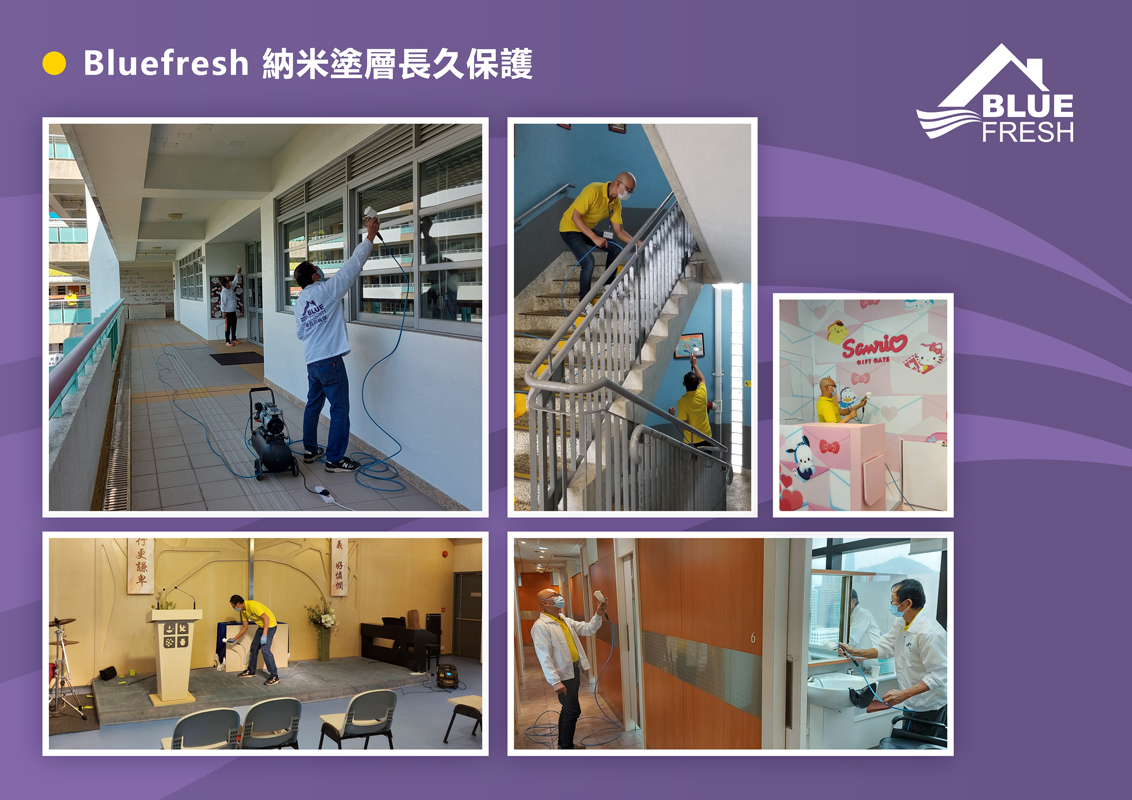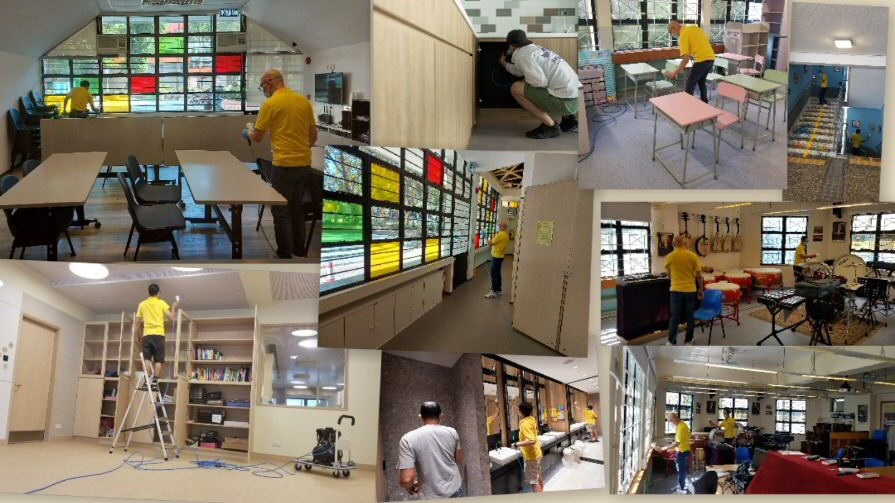 4. FLE THYMOL Fumigation
FLE THYMOL Essential Oil has been certified by ANALYTICE, a laboratory in France, that it is effective on all enveloped viruses (including H1N1 and coronavirus), following a 30 seconds exposure period in clean conditons or 30 minutes in dirty conditions.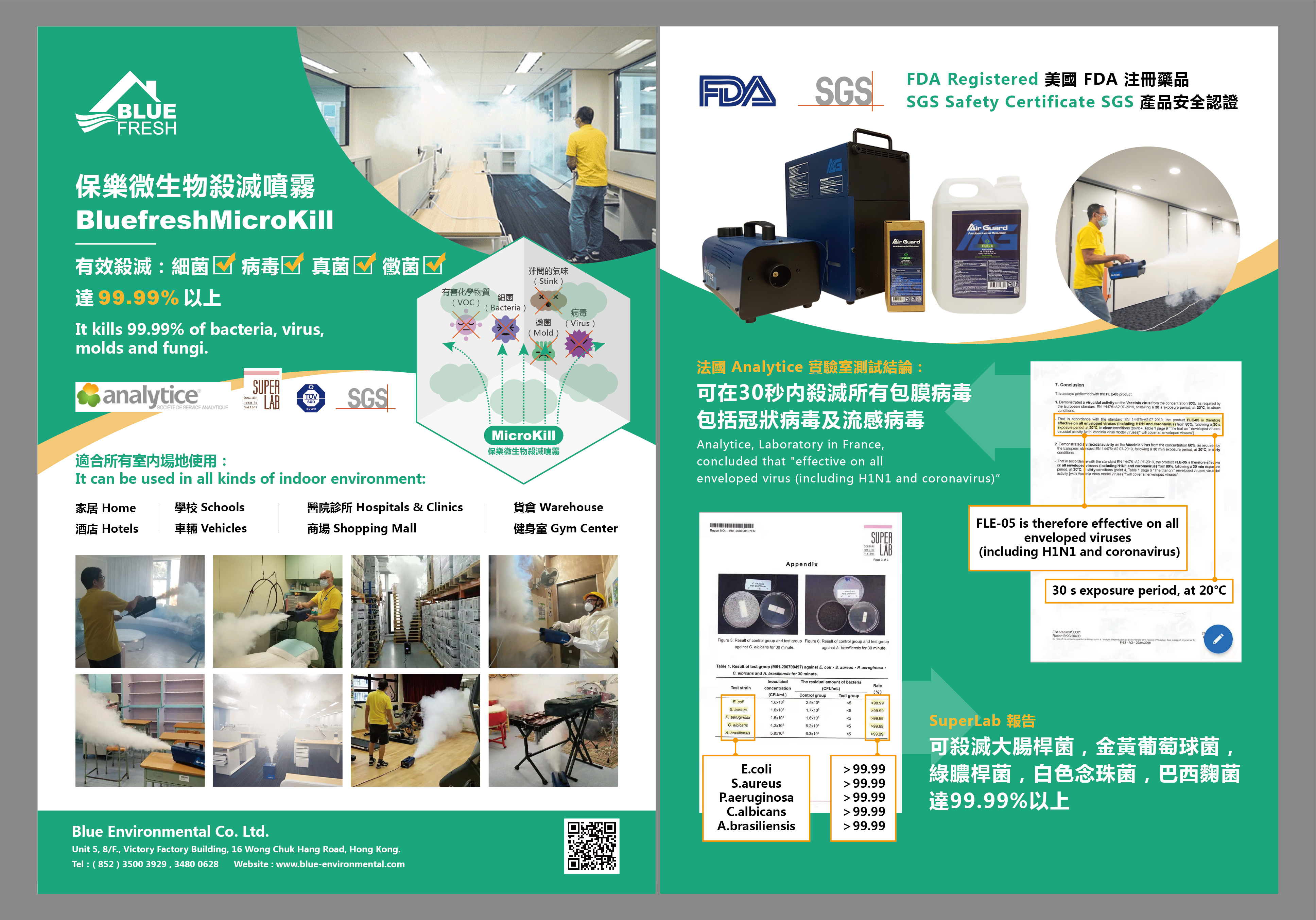 FLE essential oil is vapourized by Thermal Fogger to give a total fumigation inside the rooms. After 1 to 2 hours, FLE essential oil will cover on all surfaces and forms protection layers that it can last for 1 to 3 months.
THYMOL is an extract of THYME. Blended with PINE OIL,FLE essential oil is a natural disinfectant.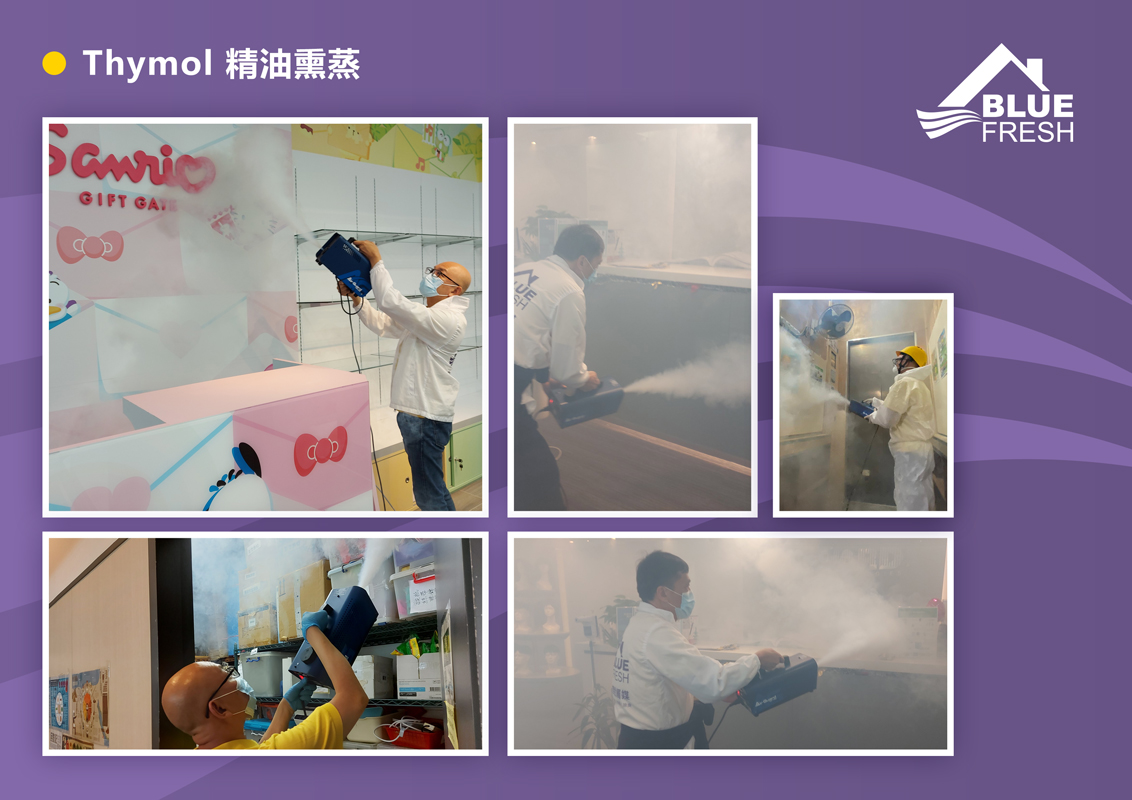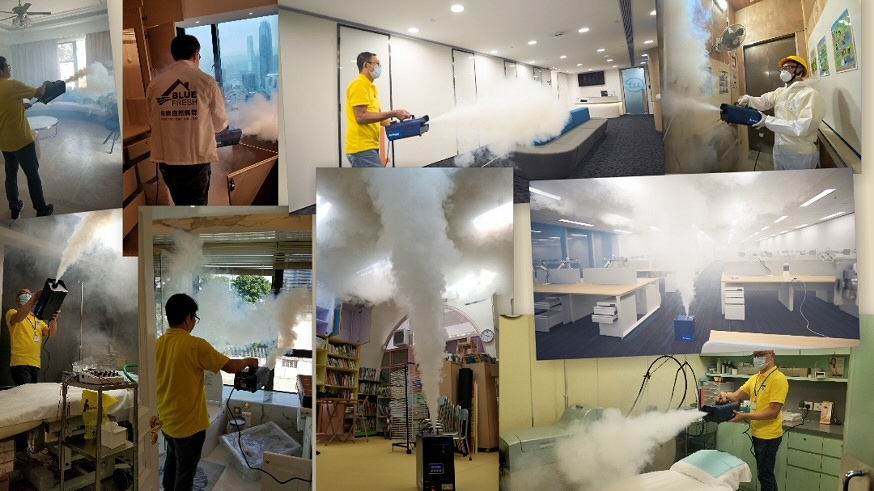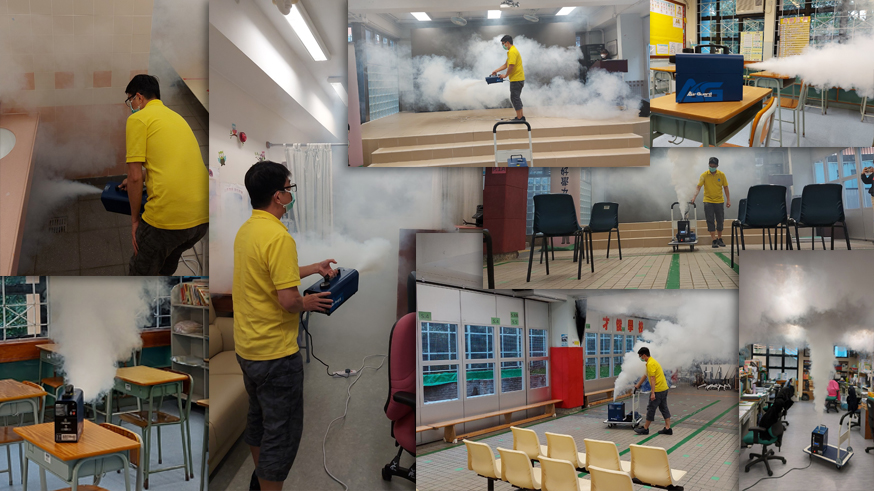 To understand more, please see the following videos:
For Further information: Please call 35003929 or WhatsApp 98339513 or
Email: cs@blue-environmental.com
There are no products to list in this category.