Bluefilters Filtration System
German Bluefilters is one of the largest water filter manufacturer in Europe. Most of the materials that build the filter systems are sourced in Europe, such as Germany, Belgium, Poland and UK, etc.. Filter systems have been certified by TUV Rheinland, HTP High Tech Purification Certificate, etc.
Bluefilters has wide range of cartridges that composite with various and multiple media. Different combination of cartridges can be selected professionally to overcome local contaminated water problem. Bluefilters is professional.
For further information, please contact:
Tel.: 35003929; WhatsApp: 98339513
Email: cs@blue-environmental.com
Bluefilters is made of multi-media structure. Water needs to go a long way in contact with various filter media which will be purified efficiently and the life cycle of cartridges can last longer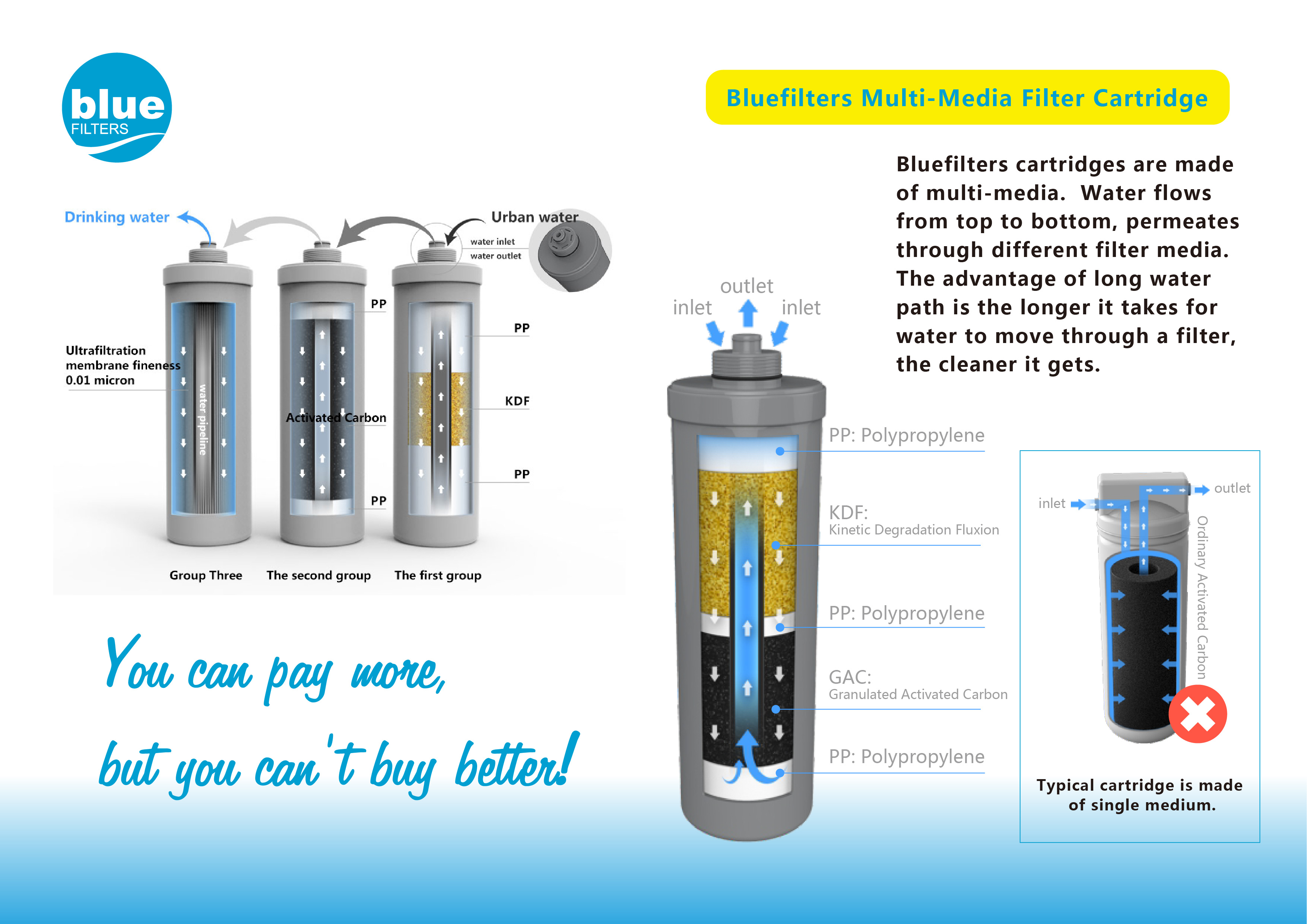 HF Ultrafiltration membrane fineness 0.05-0.10 micron;
KDF removes heavy metals and chlorine.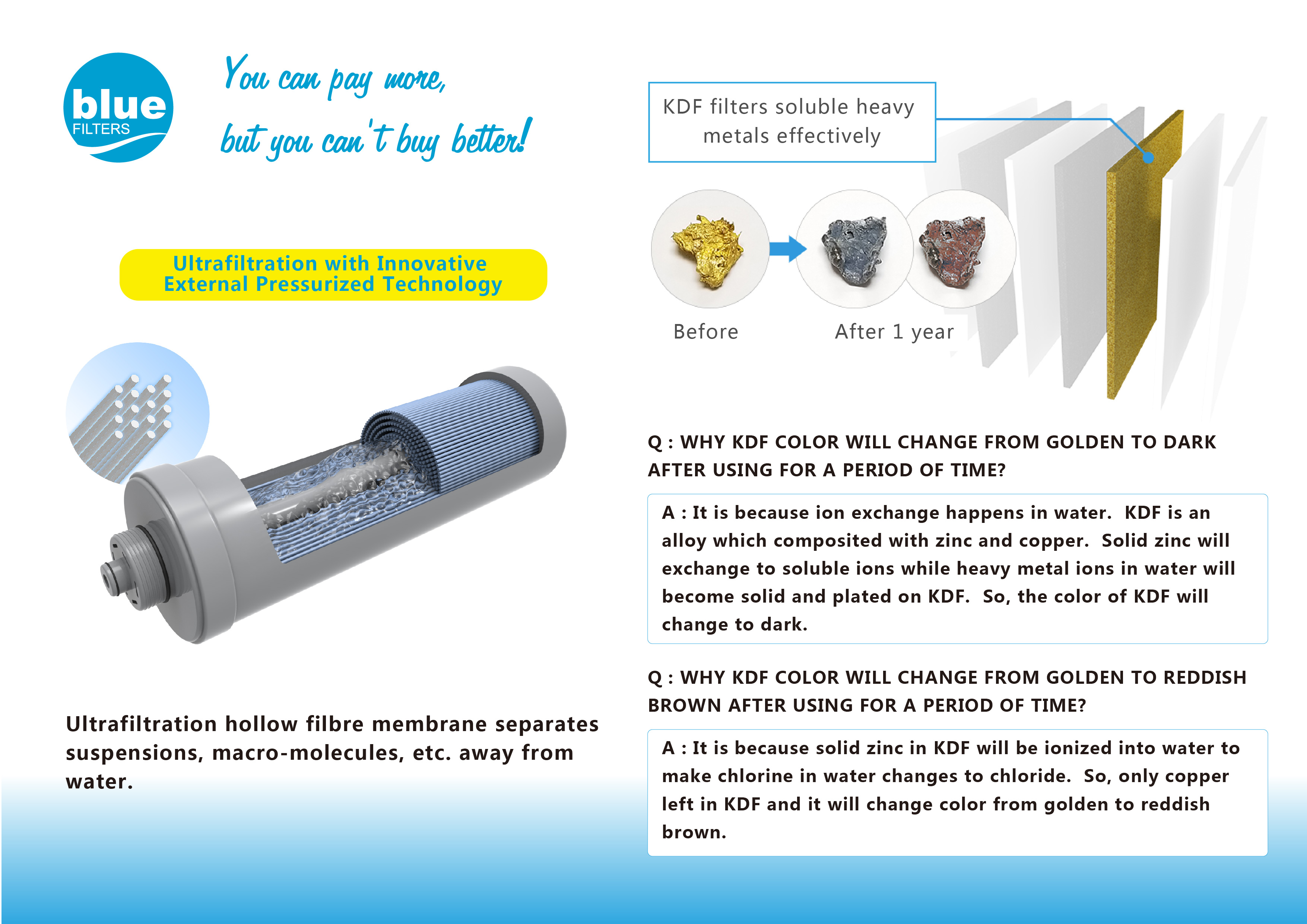 Showing 1 to 7 of 7 (1 Pages)